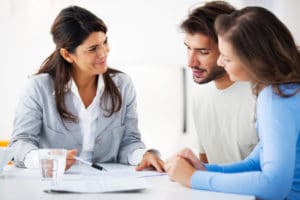 When purchasing a Greensboro home insurance policy, you're no doubt looking for a means to protect your financial interests in the event that your home is subsequently damaged or destroyed by any of the many perils typically covered by these types of policies. Your mortgage lender, if you have one, is also concerned with protecting his financial interests in your home and will, as most all mortgage lenders do, require that you carry a sufficient amount of homeowners insurance to cover the amount remaining on your outstanding mortgage loan.
Be advised that the amount of protection your lender requires is likely less than you would need if your house was to become a total loss through some type of disaster and you wanted to rebuild to the same standards. It's important to consider this fact when deciding on the amount of coverage you'll be taking out on your dwelling.
Your Greensboro Home Insurance is More Than Just Dwelling Coverage
While it's true that your typical Greensboro home insurance policy provides financial protection in the event you suffer damage to or loss of your dwelling from most disasters, accidents and theft, it does much more than that. Most policies provide protection in four essential areas:
Coverage of the structure and detached structures, such as garages or tool sheds, against any of the perils named in your policy. Standard policies do not pay for damages from flood or earthquake. Separate policies must be obtained to be covered for these hazards.
Coverage for personal belongings. This includes everything you own within the home such as clothing, furniture, appliances, electronic equipment, jewelry, artwork, etc. There is usually a dollar limit on these losses.
Liability protection against being sued for loss caused to others while in your home.
Additional living expenses when you're forced to vacate your home because it's suffered a covered peril.
Surprising Things Your Policy Probably Covers
Here are some things your policy probably covers that may surprise you:
Loss or damage of personal possessions, even outside your home, anywhere in the world
Typically, flowers, shrubs, trees and other landscaping are covered
If you have a college student living in a dorm and s/he suffers a loss to personal possessions it's likely covered
Dog bite liability is generally covered by homeowner's insurance, although certain breeds may be exempt
Many policies provide reimbursement for victims of unauthorized credit card use, forgery or counterfeiting