When you hop onto your golf cart for a round of golf or to scoot around your gated community, first check that you have the correct golf cart insurance. As second nature as it is to use your golf cart for recreational purposes, there are still inherent risks involved. All golf cart insurance agents agree that being covered by a good golf cart insurance policy gives you invaluable peace of mind.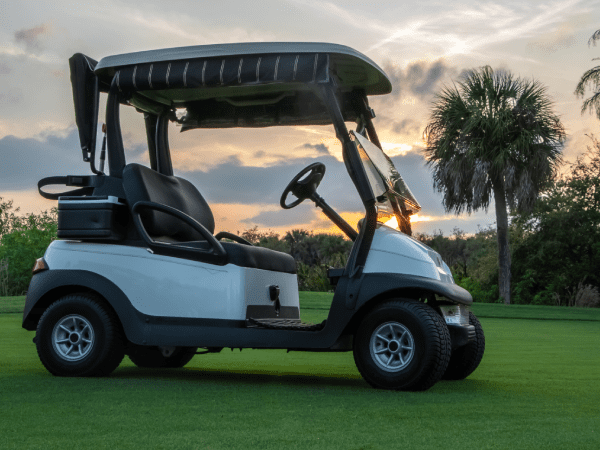 Do You Need Insurance on A Golf Cart?
Because each state has its own insurance requirements for golf carts, it may not be top of your mind to insure yours. The State of North Carolina requires that all owners must have golf cart liability insurance.
This compulsory coverage encompasses:
Bodily injury liability that helps to pay for damages related to third parties injured or killed in a golf cart accident and legal fees resulting from any litigation against you, the policyholder.

Property damage liability pays towards damage a driver of your golf cart causes to another person's fixed or moveable property.
Just as with car insurance, golf cart insurance policies are in place to protect you against costs you may not otherwise be able to afford if you are involved in a golf cart accident.
Optional coverage for direct and accidental loss to your golf cart includes:
Medical payments coverage covers medical expenses such as surgery, X-rays, hospital stays and ambulance transportation for drivers and passengers of your golf cart.

Uninsured or underinsured motorist coverage kicks in when an at-fault driver does not have enough insurance to cover all your expenses.

Collision coverage will pay for the repair of physical damage to your golf cart caused by an impact with another vehicle or object. This coverage is often mandated if your golf cart is financed through a bank or lending institution and is subject to a deductible payable by the policyholder.

Comprehensive coverage pays for damage or loss not caused by a collision with another vehicle such as theft or larceny, vandalism, flooding, earthquake, windstorm, and hail, water or flooding, fire, riot and even impact with an animal or bird. Comprehensive coverage also has a deductible.

If you are elderly or have mobility problems and use your golf cart to easily cover a lot of ground at a campsite or park, you could be held liable if you are in an accident. Adding on golf cart insurance for campgrounds covers you for such instances.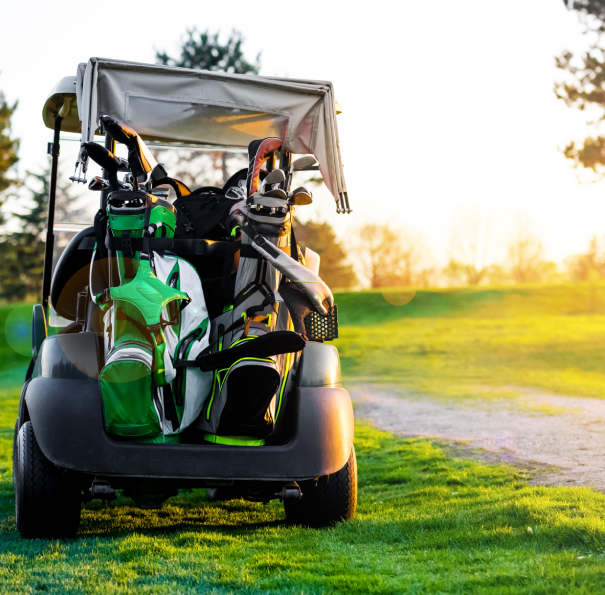 Does Car Insurance Cover Golf Cart Accidents?
Do not mistakenly surmise that your homeowner or automobile policy automatically extends to golf cart insurance coverage. Specifically adding your golf cart to your regular homeowner's insurance policy may provide limited coverage when it is being used on your property. However, that coverage falls away as soon as you leave the boundaries of your property. Be aware of the risks and protect yourself and your investment with a golf cart insurance policy.
What About Vacation Rental Golf Cart Insurance?
Just as with a motor vehicle, you can be liable for injuries or damages resulting from an accident involving a golf cart you own or rent. Similarly, if your rental accommodation includes the use of a golf cart, take action to safeguard yourself by confirming the terms of the golf cart rental insurance.
How Much Is Golf Cart Insurance?
Tom Needham Insurance Agency – Offering You Better Prices and the Best in Service!