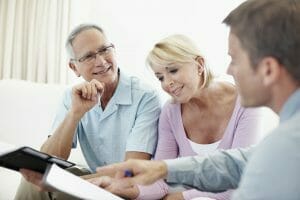 The idea of insurance dates back thousands of years to ancient Babylon and China, when merchants devised a method of spreading or transferring the risk of financial loss among many. Traders would distribute their goods, for example, between many riverboats that were facing treacherous river rapids and thereby limited their losses should any one vessel be lost. Even recorded in the Code of Hammurabi some four thousand years ago, merchants sailing the Mediterranean Sea on ships that were funded by loans could pay an extra amount to be guaranteed that, in case the shipment was lost at sea, the loan would be canceled.
Modern-Day Insurance
Today, insurance coverage has become so widespread that just about anything there is can be insured against financial loss. You've likely heard about the $1,000,000 coverage on Betty Grable's legs back in the 1940s. Lloyd's of London (established in 1688) has long been known for their unusual insurance writing policies. Recent reports show Heidi Klum's legs insured for $1M, Bruce Springsteen's voice covered for $5.5M and America Ferrera (Ugly Betty) with a smile valued by Aquafresh for a whopping ten million!
Most insurance policies written by your typical independent insurance agent these days are for the more mundane but no-less-important losses to those wanting financial protection for their:
Business
Health
Life
Home
Automobile(s)
Not every independent insurance agent writes all of these types of coverage. Some may specialize in particular areas, although one thing they share in common is that, as independents, they're not tied to only one underwriting company.
Daily duties of an independent insurance agent include uncovering sources of new business, meeting with potential clients, advising them on appropriate insurance protection and helping settle claims when one of their policyholders suffers a loss. Finding new customers is the lifeblood of every agent, especially those new to the industry. Having a list of satisfied clientele can be a great source of new business in the form of referrals.
Like with most jobs, being an independent agent means paperwork, maintaining accurate records and regularly keeping in touch with existing policyholders. Each day is different, whether you're lining up new companies to represent, responding to client emergencies or performing various types of community service to keep your agency's name out in front of the public. It can sometimes be a 24/7 proposition but, at the end of the day, worth the time and energy spent.