Get the Best Recreational Vehicle
Insurance Rates and Coverage in the industry

Recreational vehicles do more than just take you from point A to point B. They are all about experiencing the world around you, enjoying adventure, having fun, and spending quality time alone or with friends and family. None of this, however, comes without the risk of accidental injury and that is why, having the right insurance in place before you hit the road is critical.
In North Carolina, RV insurance coverage, boat insurance, ATV insurance, golf cart insurance etc. can cover your items in the event of physical damage, vandalism, theft and collision. In addition, your policy may allow for reimbursement of personal effects stored on a vehicle such as an RV, boat or motorcycle. Your insurance may also provide coverage for medical expenses and liability coverage.
What does RV insurance cover?
Recreational vehicles, or RVs include a wide range of vehicles, including travel trailers, fifth wheels, pop-up campers, toy haulers, slide-ins and motorhomes, which differ in size from simple campervans to converted buses. There are three different classes of motorized RVs:
The Amount of Coverage you get for your RV will differ depending on the class of vehicle you own. RV insurance covers similar risks as those provided for your car insurance: collision, comprehensive and liability coverage. You can also get additional protection for any attachments, accessories, additional equipment and personal belongings that you may have on your RV. Other insurance additions can include campsite and vacation coverage, emergency expenses, towing and roadside coverage, full-timer coverage if your motorhome is your permanent residence, underinsured and uninsured motorist coverage, and total loss replacement coverage.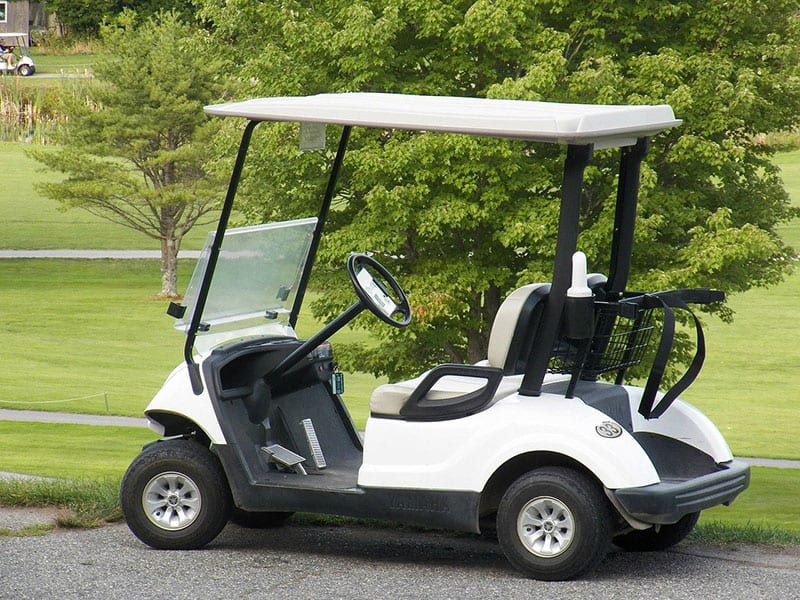 What does golf cart insurance cover?
Whether you use your golf cart to get around your gated community or on the golf course, you face a number of risks that are best provided with a good insurance policy. Golf cart insurance typically includes the same basic coverage you would get in a car insurance policy:
Watercraft insurance
If you are the proud owner of a boat or personal watercraft, you are probably well aware of all the risks involved with owning and operating your watercraft. Make sure you have the coverage you need in case of an accident. There are two main types of watercraft insurance policies:
Watercraft insurance policies can cover you for physical damage sustained as a result of fire, theft, lightning, vandalism, collision or windstorm.  They can also provide liability coverage to pay for bodily injury and property damage for which you might become legally responsible. Medical payments coverage pays for reasonable and necessary medical and funeral expenses due to a boating accident.
ATV insurance
All-terrain vehicles (ATV) come with a unique set of risks that cannot be covered by a basic car insurance policy. Some homeowners' insurance policies may cover certain liabilities, in most cases, North Carolina residents need an additional ATV policy to give them the complete coverage they need. These policies include comprehensive and collision coverage, medical coverage, property damage liability, uninsured/underinsured motorist coverage. While these types of coverages are included in car, RV and golf cart policies as well, a dedicated ATV insurance policy tailors your cover to suit the specific risks involved with your off-road vehicle.
Tom Needham Insurance Agency – Offering You Better Prices and the Best in Service!