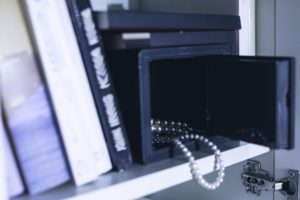 A Greensboro homeowners insurance policy typically provides you with four important types of financial protection against losses stemming from home-related damage or destruction, theft or accidents including:
Coverage regarding the structure of your home
Coverage for your personal possessions
Liability coverage
Coverage for additional living expenses
Specifics of Protection for Personal Possessions
Whether stolen, damaged or destroyed, your personal belongings are covered in a standard Greensboro homeowners insurance policy for losses due to the same perils for which your home's structure is covered. The amount of coverage, however, is typically 50 to 70 percent of the amount of insurance covering the structure of your home. An important way to determine if this is sufficient coverage for your personal needs is to complete a home inventory as explained here.
Your loss protection for personal possessions covers everything found in your home such as your clothing, furniture, electronic equipment, jewelry, collectibles, etc., although coverage amounts for valuables such as jewelry, artwork, furs, etc. are usually limited to a fraction of their actual value. There are two ways to handle this discrepancy:
Increase policy limits for valuables. This will require an increase in premium payments and will still have payout limits amounting to less than true values
Take out a floater (personal property endorsement). This will cost extra on your policy but can be written to cover the true value of valuables. Before you can buy a floater, the items being covered must be professionally appraised.
Other Specifics of Personal Belongings Coverage
There are several other benefits that fall under your personal possessions protection. For one, losses suffered for theft will be covered no matter where in the world they occur. If you have items kept in a storage facility and they are stolen, damaged or destroyed by a covered peril they are still protected. If, while on vacation in another country your expensive watch goes missing it is also covered. Some policies will limit your coverage to a certain percentage for items covered while off-premises from your home.
Your homeowners policy will also typically cover you for losses of up to $500 relating to unauthorized use of your credit card. Plants, shrubs and trees are also covered as personal possessions up to certain dollar limits. Many standard homeowners policies allow coverage of as much as $500 per item, depending on the specifics of the policy. Coverage doesn't include disease or poor maintenance.