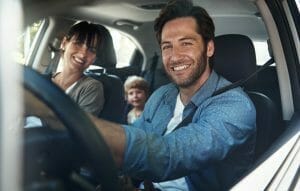 North Carolina drivers are required to maintain a minimum amount of car insurance to cover their liability in the event of a vehicle accident which they cause. In NC, the minimum amount of liability car insurance required is 30/60/25, which means:
$30,000 per person for bodily injury
$60,000 total for bodily injury of all persons
$25,000 for property damage
These amounts are per accident and coverage only applies to the losses suffered by others in an accident you caused. It pays nothing toward your own medical costs or repair/replacement of your vehicle. The state also requires that you have uninsured motorist coverage on your car insurance policy. This is meant to help pay for your injuries when in an accident caused by an uninsured driver.
How Much Do You Really Need?
It's easy to see that these minimum liability insurance requirements are ridiculously low to adequately cover losses for any serious vehicle accident, and any costs above your liability limits will have to come out of your pocket.
Experts agree that you should carry more liability coverage than is required. More appropriate amounts for a middle income driver are 100/300/100. Drivers with significant assets, which makes them a more vulnerable target for lawsuits, should carry something along the lines of 250/500/200. An even smarter way to fill the liability coverage gap in your car insurance policy is to carry umbrella protection, which will kick in when your normal liability coverage has reached its limits.
Other Vehicle Insurance Gaps
A good percentage of insured drivers don't really understand exactly what their policy covers. Consider these for example:
Comprehensive coverage will pay if your car is vandalized or stolen but won't pay for any personal property lost from within your car (although your homeowner's or renter's insurance may).
Your car insurance will typically cover people who occasionally use your car as long as they don't live with you. Household members using your car must generally be named in the policy to be covered.
If you financed your car and it's totaled there's a chance the market value may be lower than the amount still owed on the loan. To cover this you would need gap insurance.
When using your car for business, whether it's delivering pizzas or giving rides-for-hire, you're probably not covered unless you obtain insurance specific to using your car for business. Consult your insurance agent for guidance on this.