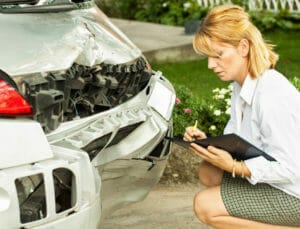 Buying car insurance in the Greensboro/High Point area isn't much different than buying it anywhere else – knowledge is power – the power to get the best policy for the lowest price! Here are a few tips to help you obtain that knowledge and get the best deal possible, which can help reduce the cost of owning your car.
Consider the cost. You should consider the cost of buying car insurance for a particular vehicle before you decide on which vehicle to purchase. The difference between insuring a Mercedes E Class and a Honda CR-V could be as much as $1000 or more per year. Now, if you're driving an expensive Mercedes E Class, that extra cost may not seem like so much, but remember, that additional premium expense lasts as long as you own the car. Do a little research ahead of buying your car to determine which models cost more or cost less to insure.
Shop around. Like with any major purchase, you shouldn't take the first insurance deal that comes along. Get at least a few price quotes to fairly compare several options. If you're working through a car insurance broker, they can complete the legwork for you because they have access to multiple insurance companies and, with a little information from you, can offer a number of different policy options.
Keep your credit clean. Most states, including NC, use your credit rating in determining your car insurance costs. A poor credit rating can sometimes double the amount of premium you'd be charged if your credit was clean. Other factors of which you may be unaware that affect insurance costs include: gender, age, marital status, education level and home ownership status.
Ask about discounts. Car insurance companies give discounts for all kinds of things, from loyalty discounts and completion of a defensive driving course to a discount for paying your annual premium all at once or having certain safety features on your vehicle, such as a security system, ABS brakes, airbags or daytime running lights. There may be dozens of different discounts available for which you may qualify, but oftentimes you won't know about them unless you ask.
Choose your deductible amount wisely. It may be tempting to select a high deductible in order to lower your premium payments, but remember to set aside that amount of cash in the event you need to make a claim.