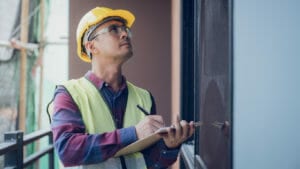 With property values in a continual state of flux, it's important to understand that homeowners insurance isn't based on the current market value of your home, but on the cost of rebuilding it in the event that it's totally destroyed by a covered peril.
If you bought your home with the assistance of a mortgage lender, they no doubt required that you obtain a homeowners insurance policy in order to qualify for a loan.
The mortgage company's concern is that their financial exposure be covered should your house, for example, be burned to the ground in a house fire. They're less concerned with the amount of money it would take to rebuild your home to its previous condition before being destroyed and more concerned that your insurance be adequate to cover the outstanding amount of the loan they made to you.
What's Your House Worth?
Of course, the amount due on your mortgage loan goes down every time you make a loan payment. At least a small amount of your mortgage payment goes to paying down the principal. In most cases, as the years go by, your loan balance declines while your home's market value increases.
If you lose your home to some kind of disaster, however, your insurance must be capable of paying for the labor and materials required to rebuild the home. Typically, even if the property's market value has remained fairly level, you can bet the costs of construction labor and materials has increased, sometimes significantly. It's this amount you need to make sure is covered within your homeowners insurance policy limits. It's interesting to note that, statistically, experts estimate that approximately 2/3 of American homes are underinsured. It pays to revisit your homeowners insurance policy limits every year or two to see if your limits are realistically where they should be.
Who Determines What Your Property is Worth?
Market value of your home is the estimated amount for which you could expect it to sell. This figure will depend on various factors such as:
Square footage
Number of rooms
Lot size
Property location
Property age and condition
Market demand, and more
Insurable value is an estimate of what it would cost to totally rebuild your home if it got totally destroyed. This figure depends on the following factors:
Current construction costs
Current labor costs
Current materials costs
Property size
Special features, and more