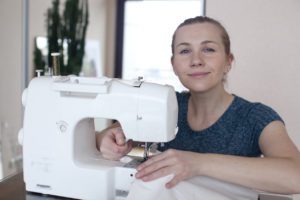 A recent Harris Poll found that one in five homeowners had started a home-based business in the past six months. Home-based business startups are, indeed, gaining in popularity but many of these entrepreneurs may not be aware of the risks involved with a home-based business or the need for the right home-based business insurance.
What is Home Based Business Insurance?
When you're operating a business out of your home or on your property, home based business insurance can pay out for:
Property damage
Business-related injuries
Employee injuries
Liability lawsuits
While some doing business out of their homes may be relying on their homeowners insurance coverage for protection of their business, these home insurance policies may not offer needed protection when the time comes. For example, a standard homeowners insurance policy typically covers only $2,500 of business property losses. If you lose more than that amount in a covered peril such as a fire or a theft, reimbursement from your insurer will be limited to only $2,500.
A standard home policy also often excludes losses of items used for business purposes kept in "other structures," such as a detached garage, that you use for your business. Most standard home insurance policies limit losses on business property that's away from your residence to a maximum of $500. This means that, if you're using expensive photographic equipment for your business away from home, your coverage will be limited. The right home-based business insurance can provide you with the protection you need.
Typical Home-Based Businesses That May Need Home-Based Business Insurance
While some may assume insurance isn't really needed for their particular home business, here's a list of some businesses that may need home-based business insurance:
Online sale of goods
Accountants
Tax preparers
Web designers
Food sales
Caterers
Photographers
Getting Home-Based Business Insurance
When insuring your home-based business, you have several options:
A Homeowners Policy Endorsement – this simple endorsement can be added to your standard home policy to multiply the standard coverage for business equipment. You can also get an endorsement to increase your liability coverage in case someone gets injured while involved in your business on your premises.
An In-Home Business Policy – offers more comprehensive business equipment coverage and liability protection than a simple home policy endorsement. This may pay for income loss through business interruptions.
Business Owners Policy (BOP) – for small to mid-sized businesses, especially for those operating in more than one location.