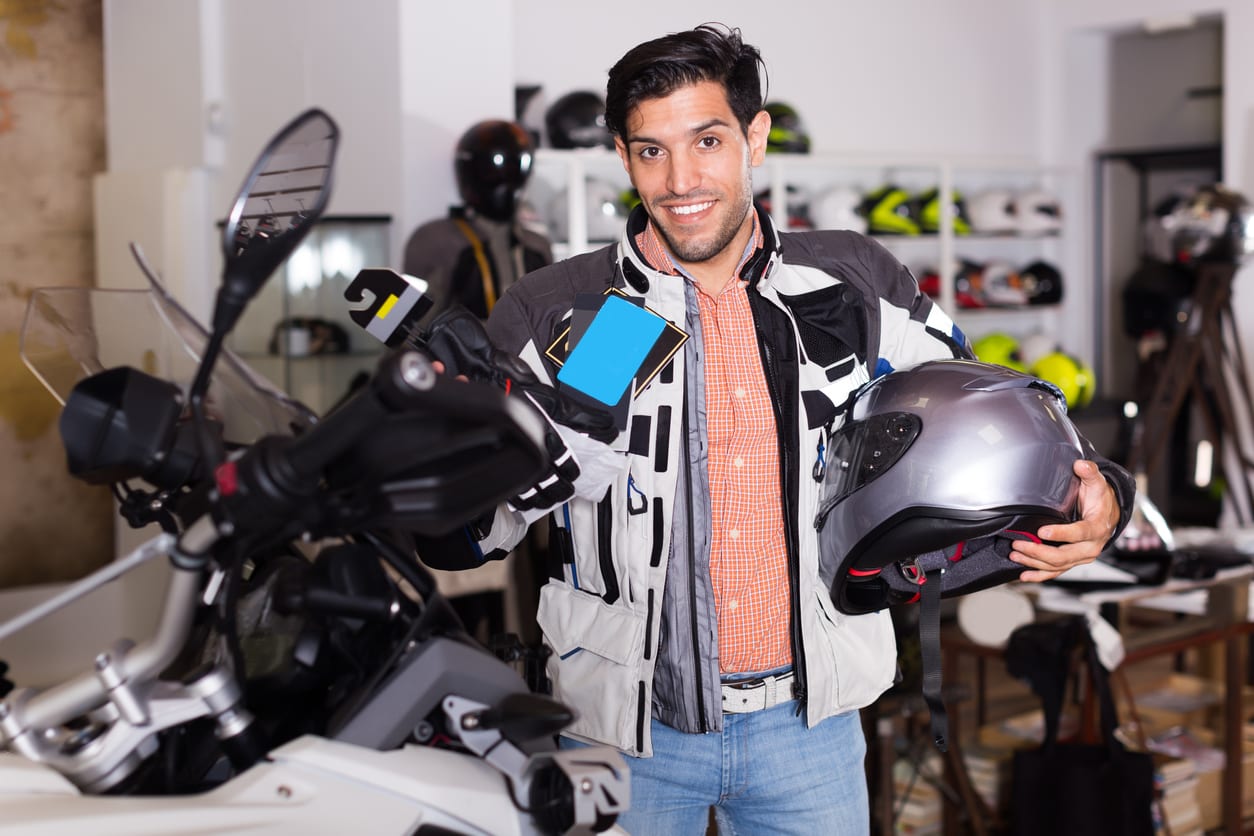 Motor vehicle laws in the State of North Carolina require all motorcycles and motor scooters driven on public roads be covered by at least a minimum amount of motorcycle liability insurance. Motorcycle operators are also required to have and to carry an operator's license with a motorcycle endorsement.
Minimum amounts of liability insurance required are the same for motorcycles as they are for cars:
Bodily injury coverage – $30,000 per person for each accident and $60,000 for all persons per accident
Property damage coverage – $25,000 per accident
Bear in mind that these are minimum required amounts and only apply to third parties in accidents where you are held liable. This liability protection does nothing to pay toward your own bodily injury or damaged property costs.
Also bear in mind that the required amounts are likely much lower than you would need if you were actually involved in an accident for which you are liable for causing. Experts agree your coverage should be increased to much higher total amounts. Adding an umbrella policy to your existing coverage is also a good idea.
Just as with car insurance, several types of additional coverage can be added to a motorcycle policy to enhance overall coverage. These include:
Uninsured/underinsured coverage – pays toward your bodily injury costs and damaged property costs if someone else is held liable for your accident but they have no or too little liability coverage.
Collision coverage – pays toward the repair or physical damage to your motorcycle resulting from collision with another rider, driver or object such as a light pole or brick wall.
Comprehensive coverage – pays toward losses from other than collision losses such as theft, fire, hail, falling objects and more.
Medical payments coverage (Med Pay) – pays toward medical costs or funeral costs resulting from injuries in a motorcycle accident for you and your passenger. Benefits are paid regardless of who is held responsible for the accident.
Personal injury protection coverage (PIP) – Similar to Med Pay as described above but with added benefits for lost wages and childcare expenses.
The Value of Optional Coverage
The above described coverages are all optional. Each may be added to your basic, required motorcycle liability coverage, at your option, for additional premium costs. Having full coverage on your bike is an important consideration. This is especially true if your motorcycle is newer and/or expensive.