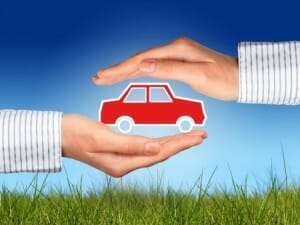 You've just had a car accident. Things can be a little bit hectic and sometimes scary after an accident. You may feel upset, nervous, or even a little sick from worry or fear. Don't panic. Here's what you need to do immediately after an accident, no matter who is at fault or how major or minor it was.
Safety First
Worrying about increased insurance rates at the scene of an accident is just plain silly. The very first thing you need to do is ensure everyone involved is safe. Was anyone injured? No matter what, dial 9-1-1 so that an officer can come to the scene and make a police report. Do not ever leave the scene of an accident without getting help, especially if someone was hurt or if there is damaged property. Doing so could lead to hit-and-run charges being added to your woes.
If it's possible and safe to do so, move your vehicles to the side of the road. If there is injury or extensive damage, put out a flare from your vehicle's safety kit out so that your situation is more visible to passing drivers, but leave the cars where they are.
Admissions of Guilt
While tensions are often high right after an accident, it is best not to admit to guilt because you are nervous or being yelled at. Ask if the other people involved are OK, but save any statements about what you think happened for the police offer responding at the scene.
In the past, drivers would exchange information directly. You may do so if you feel safe, but you may also wait and give the information to the officer directly. All parties will get the information when the police report is prepared.
Take Notes and Pictures
Do take a moment to write down your version of events. Take a few pictures of the scene if it is safe to do so.  You'll need this information for your insurance carrier. Document any conversations you can remember and keep careful track of any medical care you receive due to the accident.
Call Your Insurance Company
After everyone is safe, and after you've received any medical attention necessary, call your insurance company to start the claim process. It does not matter who caused the accident or who will end up paying, you should still call your insurance company to make a report. Your agent will be able to obtain a copy of the police report and contact the other involved driver and insurance company.
No one wants to be in an accident, let alone file a car insurance claim, but your auto insurance was designed for instances like this. Just give us a call and we'll walk you through the process.