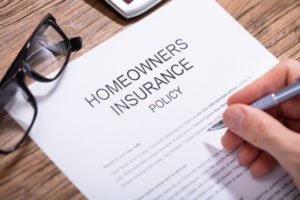 Your Greensboro homeowners insurance policy declarations page, often referred to as the "dec page," is typically a single page that is found at the beginning of each homeowners policy. This page highlights, among other things, the types and amounts of coverage the policy contains as well as the cost to you. You'll find key information here to which you'll want to have quick, easy access. Here's a breakdown of items commonly found on the dec page. You should carefully review this information immediately to uncover any inaccuracies.
Name(s) of the insured, including the primary policyholder first followed by everyone else in the household covered by the policy.
General policy information such as policy and billing account numbers as well as the policy start and stop dates and type of coverage being provided.
Type and address of the property being insured.
An outline of your coverages, limits and deductibles for each type of coverage in the policy. This includes the six major types of coverage found in your policy.
The exact amount your policy will cost for the year, your initial down payment and monthly premium amounts.
The name and address of your insurer and your insurance agent.
The name and address of your mortgage lender.
Another section of your policy's dec page will include information specific to your home such as the year it was constructed, the type of construction used, and distance to the nearest fire hydrant and fire department.
Endorsements
Optional coverages, or add-ons, will also be listed on your dec page and may include such items as:
Water backup coverage – when your home suffers water damage due to sewer or sump pump backups.
Inflation coverage – will automatically increase your amount of coverage as inflation increases the cost of rebuilding your home after being destroyed.
Scheduled property coverage – increased coverage limits for expensive valuables such as furs, jewelry, coin collections, etc.
Equipment breakdown coverage – pays to repair appliances that break down due to electrical or mechanical failure.
Extended replacement cost coverage – pays to repair or replace your home to its previous condition (before loss) even though the cost is greater than the limit of your dwelling coverage.
Earthquake coverage – earthquake damage is excluded from standard Greensboro homeowners insurance policies but protection can be added with an endorsement.
Discounts
Any discounts you've received on your policy will be noted on your dec page.