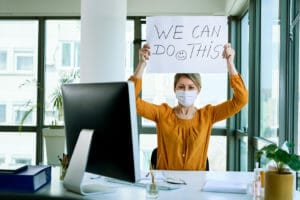 Whether you're buying auto insurance, homeowner's (or renter's) insurance, life insurance or business insurance, there are several ways you can go about it. In the old days, is was common to go to the phone book Yellow Pages and look up "insurance" to find something that looked good and go from there. Today, you're more likely to go to the Internet to see what's offered. Many sites will not only give you an instant quote, but allow you to apply for coverage right online.
Buy Direct and Bypass the Middle-Man?
When you buy an insurance product directly from an insurance provider through one of their dedicated agents, you may believe you'll get a better deal because you're "cutting out the middle-man."
The fact is, buying through an independent insurance agent rather than buying direct from an insurer brings with it numerous benefits. For one thing, your independent insurance agent has access to a number of different products from multiple insurance providers, whereas a company agent, or direct writer, only sells products available through his or her own specific company. Since policies and policy providers can vary widely, your independent insurance agent can most likely get you a better deal on coverage than you could get for yourself.
One-Stop Shop
An independent insurance agent will usually be able to sell you just auto insurance or life insurance, but can often cater to your varied insurance needs all in one place. An independent insurance agent should be knowledgeable about which insurers have bundling and other discounts and which companies specialize in customers with your specific insurance needs.
Direct-Writer Insurers Make it Easy
Direct-writer insurance companies are everywhere, online and off, many promising the best coverage at the lowest price and making it easy to just fill out a form to get the ball rolling with getting insured.
What they don't tell you, though, is that they don't really work for you – they work for their respective companies. An independent agent works for you. As a licensed professional, they are obligated by law to act ethically and in your best interests as your trusted advocate.
One of the most important benefits of teaming up with an independent insurance agent is that they're able to save you a great deal of time and effort in finding the most appropriate coverage for your particular needs and all at no cost to you.