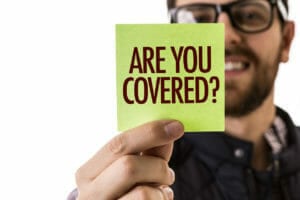 A standard Greensboro homeowners insurance policy, also referred to as an HO-3 policy, covers numerous perils that, as a homeowner, you're at the potential risk of falling victim to at some time in the future. HO-3 coverage, which is the most commonly written type of homeowners insurance in the U.S., provides "open perils" coverage for your dwelling and "named perils" coverage for your home's contents and your personal property.
Open perils coverage doesn't list the specific perils for which you have coverage, but rather lists the exclusions for which you're not covered. If something happens to damage or destroy your home and that peril is not found on the list of exclusions then you're covered.
Named perils provides a specific list of perils for which your personal property is covered. If anything happens to your personal property and it's not on the list of named perils you don't have coverage for that incident.
What's Excluded?
There's a significant list of perils that are likely excluded on your Greensboro homeowners insurance policy but, if you're like many policyholders, you may not be aware of what many of these exclusions may be. For many of them, endorsements of additional coverage can be added to your policy to provide protection in areas that may be lacking. If you don't know where your coverage is lacking, however, you won't know what needs to be added. For that reason, it's important that you thoroughly read and understand your policy and consult with your agent for answers to any questions you may have.
Here are perils commonly (or usually) excluded on standard homeowners policies:
Earthquakes and other ground movement such as sinkholes, landslides or mudslides
Sudden and accidental water damage is likely covered but other types of water damage, including sewer backup, probably aren't covered
Flood damage
Mold
Construction work damage
Anything that occurs due to neglect or lack of maintenance
Termite (or other insect), bird or rodent damage
Spoiled food due to a power outage
Mechanical breakdowns
War
Nuclear hazard
Acts of terrorism
Stolen or destroyed cash
Pool accidents
Trampoline accidents
Tree house accidents
High-value fine art, jewelry, furs or expensive collectibles such as stamps, guns or baseball cards. These may be partially covered but maximum limits are typically conservative
Dog attacks
For most of these exclusions, coverage can be obtained by taking out additional coverage to supplement your standard policy. Consult with your agent.