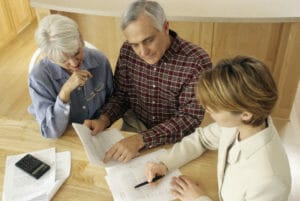 If you live and drive on public roads in North Carolina, state law requires that you have a car insurance policy in force for protection against any liability you may cause to others with your vehicle. Drivers are also required by law to have coverage for uninsured/underinsured motorists. These laws have minimum limits required regarding the amount of coverage you must carry.
How Much is Enough?
Although bodily injury liability, property damage liability and uninsured and underinsured motorist coverage are all the state requires that you carry in your North Carolina car insurance policy, there are plenty of other types of coverage you can add to this bare bones minimum requirement. But before discussing this additional coverage such as collision, comprehensive, medical payments coverage and personal injury protection which you may consider when rewriting your car insurance policy, let's look at the required liability protection.
In North Carolina, minimums required of drivers for liability protection are 30/60/25. This means that if you are held liable in a vehicle accident, the most your liability coverage will pay is $30K for losses in bodily injury costs to a single person, $60K for bodily injury costs for all persons suffering losses and $25K for property damage.
Understand, any costs for bodily injury or property damage for which you're deemed liable that exceed your car insurance policy coverage will have to come out of your own pocket. If you cause a serious accident where several people are injured and several cars are damaged, the cost of the losses incurred could be in the hundreds of thousands or even millions of dollars. Every single one of your assets could disappear in an instant and the entire rest of your life could be negatively impacted by the loss of one or more big liability suits.
Get Yourself Some Realistic Protection
Tip #1 – Experts agree that the minimum amount of liability to carry in your car insurance policy be at least 5-10 times the minimums required. Tip #2 – A more realistic amount of coverage for liability would be to carry a one or two million dollar umbrella policy, which would kick in after your primary liability coverage is exhausted.
Additional Coverage
Liability coverage is only part of the protection you should consider when rewriting your car insurance. It only covers the other guy! Tip #3 – Talk to your agent to discuss what's available for your full protection.