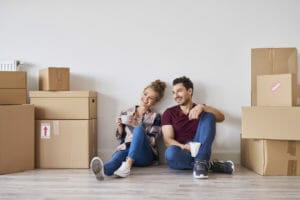 Homeowner's insurance is something that's unavoidable for almost anyone who owns a home. If you're carrying a home mortgage, it's almost certain that your mortgage lender requires that you have homeowner's insurance in an amount that at least covers the amount outstanding on your mortgage. Even if you own your home free and clear, it still makes good sense to carry homeowner's insurance unless you're wealthy enough to self-insure, which isn't too many of us.
According to the National Association of Insurance Commissioners (NAIC), the most common homeowner's insurance form is the HO-3 policy, which accounted for 58.6% of the homeowner's policies in force in 2016. Nationwide, the average premium cost for this type of coverage was $1,192 per year. How much you'll actually pay for your Greensboro homeowner's insurance policy depends on numerous factors including your exact location, the size and age of your home and a significant list of other factors.
Mistakes to Avoid
When buying your homeowner's insurance, there are numerous mistakes that many make that you definitely want to avoid. Study these tips, learn to get better insurance coverage and even save money while doing so.
Everybody likes saving money and one of the first rules to follow when buying insurance is to shop around. A great way to do this is to work with a broker having access to a good number of insurers who can bring you multiple quotes for policies that fit your needs. Avoid just taking the policy your mortgage lender recommends without comparison shopping with other companies.
Avoid making your policy decisions based on price alone. Make sure the company you choose has a good reputation for customer care, good claims service and is financially strong. Research their rating with A.M. Best or Moody's.
Avoid choosing a low deductible like $550. According to the Insurance Information Institute, raising your deductible to $1000 could lower your premium rates by as much as 25%.
Avoid insuring your home for the price you paid rather than the cost of rebuilding it should it be totally destroyed. Remember, however, that the land your house sits on does not need to be insured, since it's not subject to things like fire, theft, storms, etc.
Avoid assuming that your insurer has offered you every discount for which you qualify. If you don't specifically ask, you may not find out about all the discounts for which you're eligible.