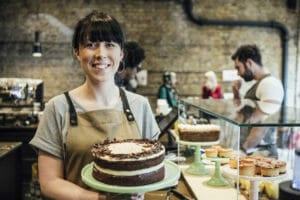 As a small business owner in North Carolina, it's important for you to know the ins and outs of liability insurance for small business companies. This is in order to be able to effectively protect yourself and your business from any future settlements or legal claims that could potentially spell disaster to you and your business interests. Having sufficient liability insurance is an important part of any small business plan and should be at the top of your list of things to take care of before even opening your doors for business. Hopefully, the following tips will help you understand the types of insurance you should consider and also the amounts you need to have in place to be fully protected.
While liability insurance for small business coverage is not required in the State of North Carolina, general liability insurance may be required in order to sign a property lease or to draw up a contract with a client.
There are a variety of different types of business liability insurance, with the most basic being general liability insurance. This covers financial losses you suffer from injury or damage claims made by third parties against you or your employees while they are conducting business for your company. This typically covers:
Bodily injury.
Personal injury, including libel and slander, and other acts causing damage to someone's reputation.
Property damage.
Legal defense and judgments.
Employment practices liability insurance.
Other types of liability insurance that cover more specific losses include: product liability coverage, errors and omissions protection, cyber liability coverage and advertising liability coverage.
In North Carolina, businesses with three or more employees are required by law to carry Workers Compensation Insurance. If the business uses vehicles for commercial purposes, commercial vehicle insurance is also required.
The type of Liability Insurance for Small Business you need depends on the type of business you operate. The U.S. Small Business Administration recommends you conduct a risk analysis before shopping for insurance and that you buy insurance based on your degree of risk. A building contractor, for example, has much more liability risk than, say, an accountant. Consult your insurance agent to help sort out what level of liability coverage.
Don't forget that buying small business liability coverage isn't just a one time thing. Your policy needs to be reviewed annually to ensure that it's kept up with your changing business.