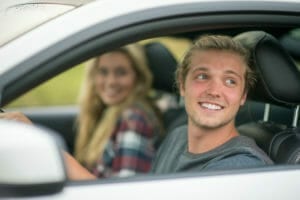 For most, going away to college is an important rite of passage. Although college students can be of any age, most fall within the age range of 24-years and below which, in the eyes of your Greensboro car insurance agent, puts you into one of the highest auto insurance risk-categories. It's a proven fact, backed up by years of statistics, that high school and college student drivers are some of the riskiest to insure and, because of this, premium rates for these individuals are significantly higher than for most others.
While there's nothing you can do about your age or your amount of driving experience, two important aspects used by insurance companies when determining the cost of your auto insurance, there are a number of other factors over which you do have control that can serve to lower your rates. Use as many as possible and you should be able to bring down your insurance costs to a more affordable amount.
Tips For College Drivers
Shop for multiple quotes. Don't be tempted to take the first deal you're offered. Each auto insurance policy is different and each insurer has their own set of criteria for figuring premium rates.
If possible, stay on your parents' insurance policy while you're in school. It's usually a lot cheaper to cover two cars on the same family policy than to insure two cars on two separate policies.
Keep good grades. Many insurers offer discounts to students with high GPAs (ex: 3.0 or higher), those who are on the Dean's List or those who rank within certain class standing percentages (ex: 20% or higher). Talk to your Greensboro car insurance agent to learn the specifics of all the different discounts available to you.
Drive a lower costing used vehicle with high safety ratings. Your policy rates are directly affected by the type of vehicle you're insuring.
If not required to carry collision coverage by a lender, consider forgoing this coverage, especially if you're driving a low valued vehicle.
Keep a good credit rating. Insurers use credit ratings to determine risk in insuring you.
Keep your driving record as clean as possible.
Finally, consider leaving your car at home while away at school. The number of miles you drive affects your rates so this is a good way to save.