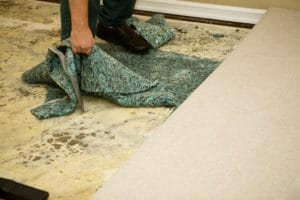 Homeowner's Insurance is incredibly popular here in the United States, with the Insurance Information Institute (III) reporting that approximately 95% of the homeowners in this country have insurance coverage on their homes. One of the main reasons this percentage is so high is because most homes are purchased with a mortgage loan and almost all mortgage companies require homeowners taking out a mortgage loan to obtain and keep current insurance coverage on their homes. This is done in order to protect the mortgage company's financial interest in the property.
It's also interesting to note that, while the III estimates that about 95% of homes are insured by their owners, approximately 66% are underinsured. This means that if they were to suffer a total loss of their home, such as may occur if they fall victim to a house fire, their insurance coverage amount won't be enough to allow them to rebuild the home without a portion of the costs coming out of their own pockets. Under-insuring your home can be a costly mistake.
Can Your Homeowner's Insurance Company Drop You?
Insurance companies, like any other company, are in business to make a profit. Their particular business deals with risk assumption. For a fee (premium payment), they share your financial risk of suffering a loss. They use a complicated underwriting procedure to determine the odds that they will earn more in premium dollars than they will pay out in claims.
For each individual that they insure, a risk assessment is made to determine the likelihood that this person is an acceptable risk that will likely provide a profit to the homeowner's insurance company. This assessment may be done annually, when a policy is due to be renewed or after any claim is made. It may be done even if a policyholder merely inquires about making a claim.
Making several claims or an excessively high claim may be reason enough for an insurance company to discontinue your homeowner's insurance coverage. Some other reasons a homeowner's insurance company may drop you include:
An inspection is made and it's found that your home is in disrepair, requiring renovation or maintenance
You're found to have a criminal record, to have made false statements during the application process or you're found to be a moral hazard
You're found to have undergone a material change in risk
You've missed too many scheduled premium payments or stopped paying altogether.