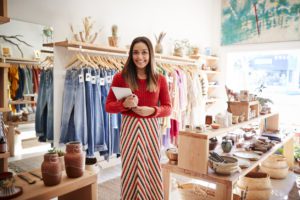 Retail business insurance is something nearly all retail businesses should have for protection against losses resulting from common perils they typically face. While there are a number of different business insurance policies available to you as a retail business owner, there are two that are most important for you to have:
Commercial Property Insurance
General Liability Insurance
General liability insurance is important protection for every business to have as it covers your business if it's found to have harmed or is accused of harming a third party or their property. This includes property damage, bodily injury and damage to one's reputation. This protection typically covers both legal and settlement costs and may pay out in the event of:
Third party bodily injuries as a result of contact with your business or its employees
Third-party property damage as a result of an interaction with your business or one of its employees
Personal and/or advertising damage that may occur if your business or one of its employees says something publically that causes you to be sued for libel, copyright infringement or slander. Your general liability insurance should help pay toward legal expenses and settlements, it any.
What's Not Covered
While general liability insurance is important for your business security, it doesn't cover all contingencies that can affect your business. Most businesses require several types of insurance. Here are some things general liability insurance does not typically cover:
Harm resulting from inadequate performance. For protection in this area, consider professional liability coverage, also known as errors and omissions insurance. This is especially important to service providers such as doctors, lawyers and accountants.
Bodily injury coverage is only applicable to third parties becoming injured, not injured employees. Injured employee coverage requires taking out worker's compensation insurance.
Customers injured by a defective product may sue you whether you were the manufacturer, seller or delivery agent. General liability insurance doesn't cover this. Instead, you need to carry product liability insurance.
Commercial Property Insurance
You're going to want to have commercial property insurance for your retail business to protect the business's physical assets. Similar to your home insurance, commercial property insurance protects your commercial building from financial losses resulting from various perils such as fire, theft, vandalism, storms and other natural disasters.
This insurance also protects your business personal property such as:
Furniture
Computers
Equipment
Inventory
Documents
Outdoor signs attached to your building