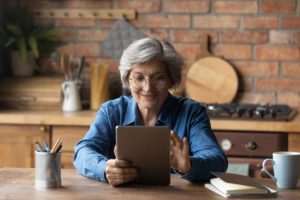 Since standard homeowners insurance is designed to cover a wide range of perils (or threats), determining how much home insurance you need to buy depends on a number of factors. A typical home insurance policy covers:
Damage to or destruction of the structure of your home
Damage to or destruction of your personal belongings. Also covers loss or theft of personal possessions
Liability protection
Additional living expenses incurred if you're unable to live in your home temporarily after being subjected to a covered peril that has left it unlivable
Homeowner Policy Protection
Homeowners insurance provides protection from financial losses resulting from disasters as well as from theft and accidents. The above four types of coverage are essentials found in most standard home policies and the amount of protection for each section depends on the potential value loss you place on that section. These will be explained below.
Structural Damage or Destruction
The rule of thumb for purchasing insurance coverage for the structure of your home is to make sure you get enough to completely rebuild the home if it's totally destroyed by a covered peril such as a fire, hurricane or tornado. The dollar figure for a total home rebuild can change significantly from one year to the next, so it's important to regularly review your coverage to make sure the amount remains sufficient.
Because inflation can impact the cost of rebuilding your home, you may want to consider adding an inflation guard to your policy. Another safety net you may consider is a guaranteed replacement cost policy. When a major catastrophe affects an entire area, construction costs can soar because of the widespread demand for materials and laborers.
Personal Property Protection
To determine the amount of personal property coverage you require you'll need to conduct a home inventory. This detailed list of the belongings in your home can not only help you assess how much personal insurance protection you should buy but will help if you ever have to make a claim for damaged, destroyed or stolen personal property.
Liability Protection
If someone gets injured while on your property and you're held liable it can be a costly process if they sue you. Most home policies provide a minimum of $100,000 liability coverage, but experts recommend buying enough to protect all your assets. This could mean $300,000 to $500,000 or more. You may want to consider an umbrella policy.