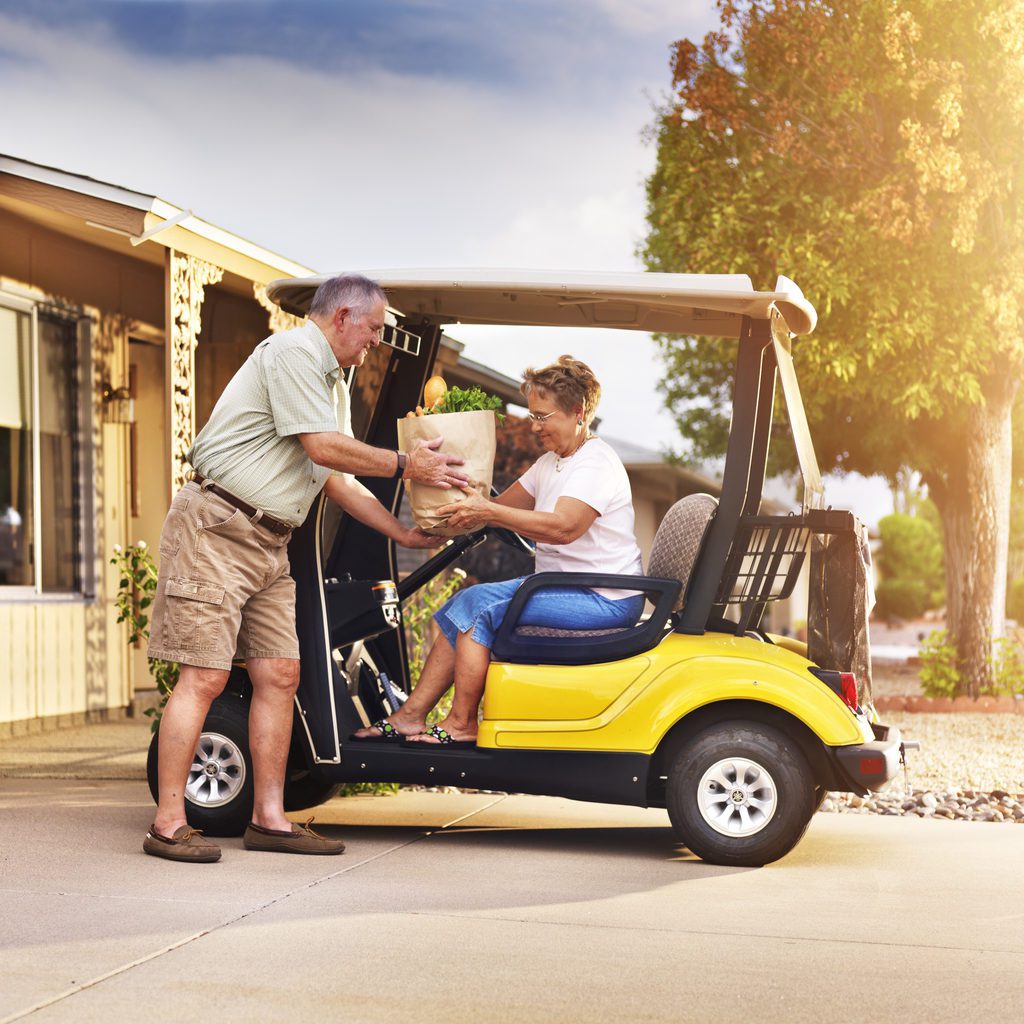 As a Greensboro Car Insurance policyholder who also has a golf cart, you may have wondered whether that golf cart is covered by your auto policy. In most cases the answer is probably "no," but with a few exceptions. If the golf cart is never driven off of your property, including roads within your gated community, which are considered public streets, your homeowners insurance may provide some protection for your cart but your Greensboro car insurance policy likely will.
North Carolina Golf Cart Driving Laws
Golf carts aren't just for use on the golf course these days, as many people have turned to them for other work and recreational purposes. Many believe that their homeowners insurance coverage or automobile policy covers their golf cart, but in most cases they may be mistaken.
Just as North Carolina State law requires at least a minimum amount of liability coverage when driving a car on public roads, the same applies to you if you're driving your golf cart on public streets or roads. This minimum is expressed as 30/60/25, which stands for:
$30K bodily injury liability coverage for one person per accident
$60K bodily injury liability coverage for all persons per accident
$25K property damage liability per accident
This required liability coverage is to help pay anyone who suffers losses as a result from the operation of your golf cart. Just as with car insurance, however, you may add coverage in the form of collision protection as well as comprehensive coverage for non-collision losses such as theft, fire, vandalism, etc.
Anyone operating a golf cart in public areas of North Carolina must be 16-years of age or older, have a valid driver's license and proof of the required liability coverage. These requirements don't apply for operation of a golf cart on private property or on a private golf course. On private property, you may set your own rules as to age requirements. Many golf courses will have their own age requirements for drivers.
To be street legal, your golf cart must have:
Head lights
Tail lights
Turn signals
Brake lights
Reflex reflectors
Rearview mirrors
Seat belts
Horn
Windshield
DOT-approved tires
Don't Assume Anything When Using Your Golf Cart
Many homeowners insurance policies allow you to add your golf cart to your policy, but this may only provide protection when driving on your own property. Driving anywhere else may require specialized golf cart coverage.