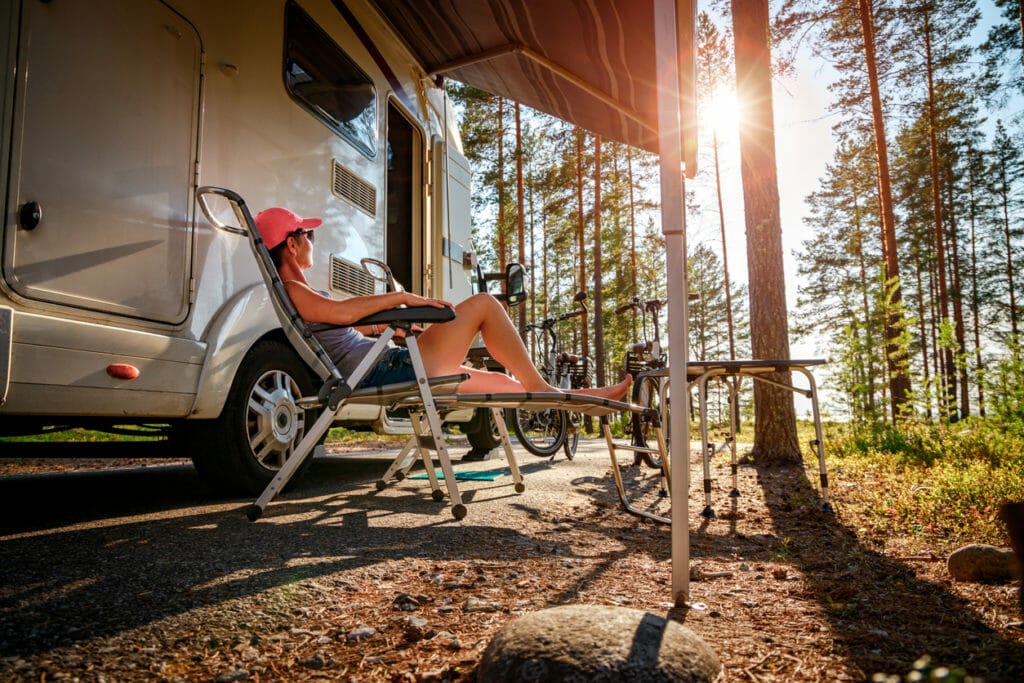 RV owners shopping for RV insurance have several important questions they'll need to consider when looking to obtain the best and most appropriate coverage for the best price. One of the first things your insurer will ask is how you plan to use your RV. Is it your plan to use it full-time, as a permanent residence, or is your plan to use it intermittently, merely as a vacation vehicle?
Your use plans for your RV will be a primary dictating factor as to what type of RV insurance coverage you'll want to carry. Insurance companies will determine whether you're a part-time or full-time RV user according to the number of days the RV will be in use during the year, either on the road or parked or being used as a residence. Each insurer may have their own definition of what they consider "full-time" use, but a common number within the industry is 150 days per year.
Types of Coverage
RVs, or recreational vehicles, fall into two basic categories – those that are drivable and those that are towed. If your RV is one that you tow behind your car or truck, it poses different insurance requirements than a motorhome that you drive on the road.
Drivable RVs, or motorhomes, require at least the same minimum amount of vehicle liability insurance as any other motor vehicle driven on North Carolina public roads. Towable RVs such as trailers or campers have no such insurance requirements, since the liability protection will be part of the insurance coverage protecting the vehicle doing the towing.
Part-Time VS Full-Time RV Insurance Coverage
If you have what's considered a part-time (or recreational) RV, you'll want RV insurance that covers your RV inside and out while you're out on the road or parked at a campsite. This includes general liability protection, physical damage coverage and personal effects coverage, which protects loss or damage of anything you carry along inside your RV such as clothing, dishes, linens, electronics, etc.
Full-time RVers will want insurance coverage that more resembles what they carry in their homeowner's insurance policy, since their RV is basically a second home. This includes everything a part-time RV owner carries, but often at higher limits. You may also choose to add towing/roadside assistance, uninsured/underinsured property and injury coverage, medical payments coverage, emergency expense coverage and vacation liability coverage. Your agent can explain all these add-ons.