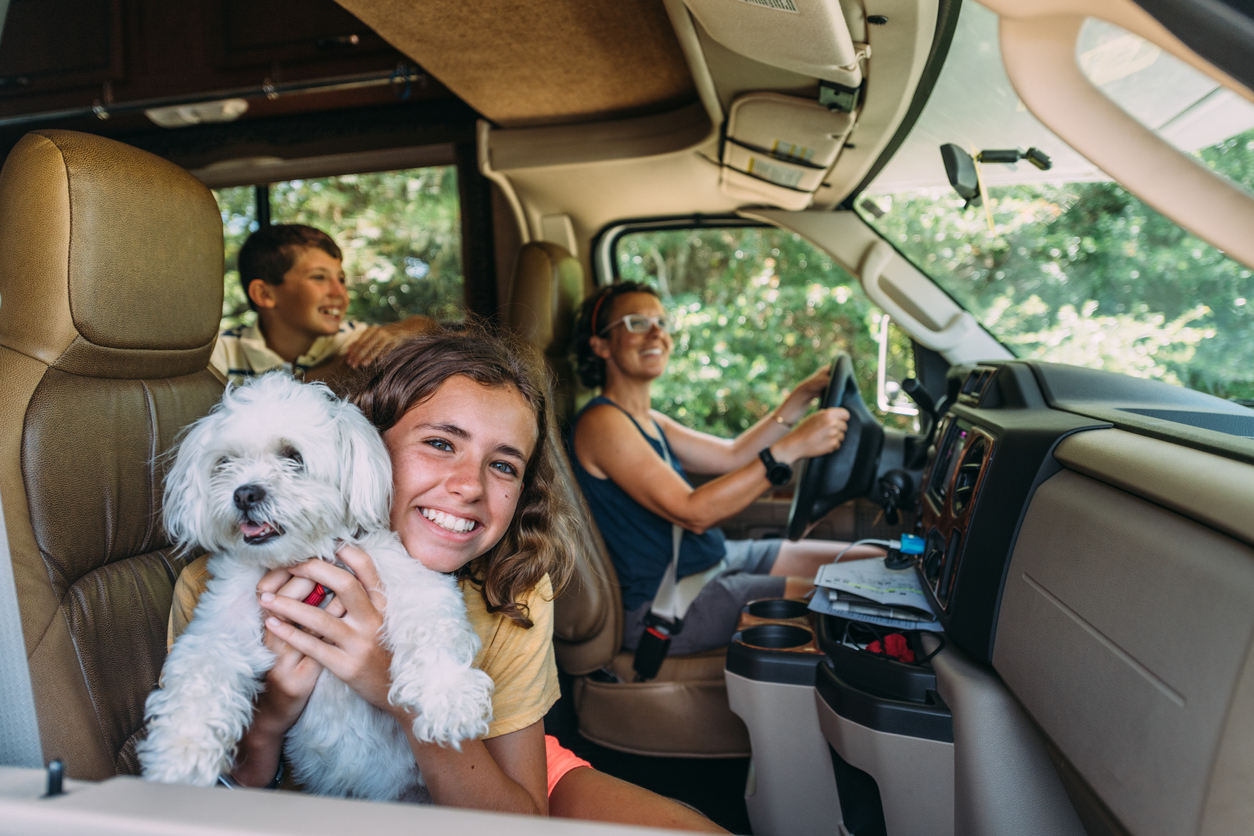 RV insurance coverage is an interesting hybrid, featuring elements of both auto insurance and homeowner's insurance. Whether you use your RV for short weekend camping trips, longer vacations or as a permanent residence, you need RV insurance coverage. The type of coverage you should get will depend on how you typically use your RV. Whatever type you get, however, should include personal attachments insurance if you've added anything to your RV that wasn't there when it came out of the factory.
Two Kinds of RV Insurance Coverage
If you use your RV on a temporary basis, part-time RV insurance coverage is probably your best bet. Depending on your particular insurer, part-time could be defined as less than 150 days per year, less than six months per year or basically whatever they say. The nice thing about part-time insurance is that for the part of the year your RV is off the road and being stored, you may be able to drop your protection down to only comprehensive coverage. This covers you for non-collision incidents such as fire, explosions, theft, vandalism, falling objects and more.
If you use your RV on more than a part-time basis or if you're living in it as your permanent residence, full-time insurance is required.
What RV Insurance Covers
Basic RV insurance coverage starts with at least a minimum of liability protection, which is required by state law, equal or greater than what's required of all motorized vehicles driven on public roads. This covers others' injuries and property damage in any accident that you cause with your RV. Uninsured/underinsured motorist coverage is also required, in the same amounts as liability.
Next comes several recommended options to your coverage, including:
Collision
Comprehensive
Medical payments coverage
Other available options may include:
Full replacement cost coverage
Vacation liability coverage
Roadside assistance
Travel expenses coverage
Vacation liability coverage
Full-time RV coverage
Personal property and attachments coverage – this coverage, unique to RV insurance, is designed to pay for losses in case your personal belongings and/or attachments are stolen, damaged or destroyed. This includes your cooking appliances, camping supplies, sporting goods, stereo system, TV and anything else found in or on your RV that wasn't there when it came out of the factory. This may include awnings, bicycles and bike racks, satellite dishes, cargo carriers, outdoor furniture and more. These items should be listed individually on your policy.