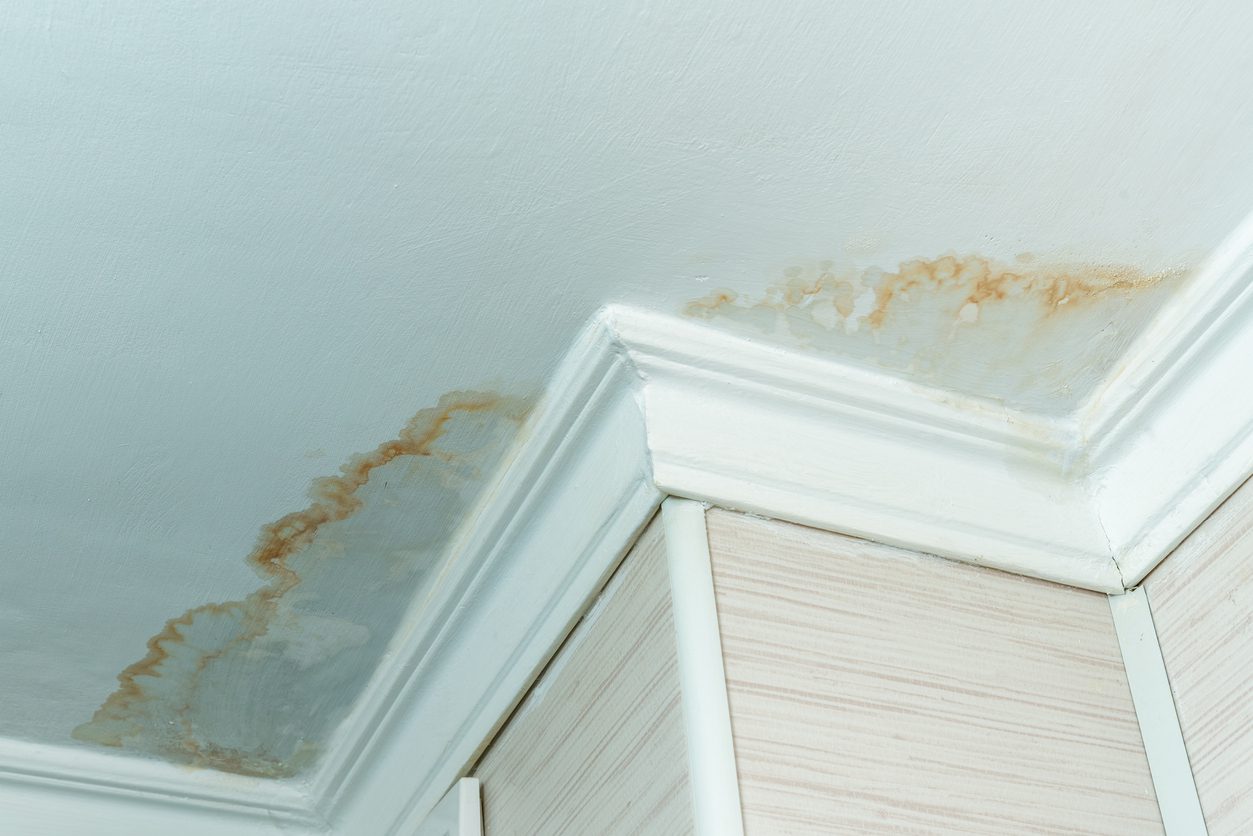 Telltale signs of water on the ceiling or walls of your Greensboro area home may be an indication of a leaky roof, which you'll want to look into ASAP. Fixing a roof leak may not be an inexpensive proposition but, in many cases, much of the cost may be covered by your homeowners insurance coverage.
What's Covered and What's Not
The simplest way to determine if your roof leak is covered by your homeowners insurance policy is whether the leak's cause is from a covered peril. Most homeowners policies have a list of approximately 16 perils, which are each situations or events that could happen to cause damage to your home or the personal possessions found within your home.
Named perils include such things as fire, lightning strikes, wind storms, hail, explosions, falling objects and the weight of ice, snow or sleet (among others). If a wind storm tears off a portion of your roof shingles and a subsequent rain storm causes water to infiltrate into your attic and then through your bedroom ceiling a great deal of damage can be done. Not only can the structure of your home be compromised, but damage may also be caused to furniture, carpeting, clothing and more.
Basically speaking, if roof damage that is considered "sudden and accidental" is the cause of a roof leak, standard home insurance should provide coverage for the damage caused by that leak.
What's Not Covered
Your homeowners insurance coverage cannot be expected to pay claims benefits on any roof leaks caused by anything other than a peril covered in your policy. Take for example general wear and tear, which is common with roofs as they age, especially when not properly maintained. A leaky roof claim will also typically be denied by your insurer if caused by:
Mold
Wet rot
Bird damage
Pest damage
Neglect
Construction or contractor errors
Use of materials not up to code standards
Be aware that certain homeowners insurance coverage may specifically exclude benefits for a leaky roof. This is not uncommon for HO-8 homeowners policies which is a policy designed to cover older homes (more than 40 years) and high-risk homes.
The first thing you should do in dealing with a roof leak is to identify the source. A temporary fix can be used while having the damage assessed. Minor leaks costing less than your deductible may be best paid out of pocket.