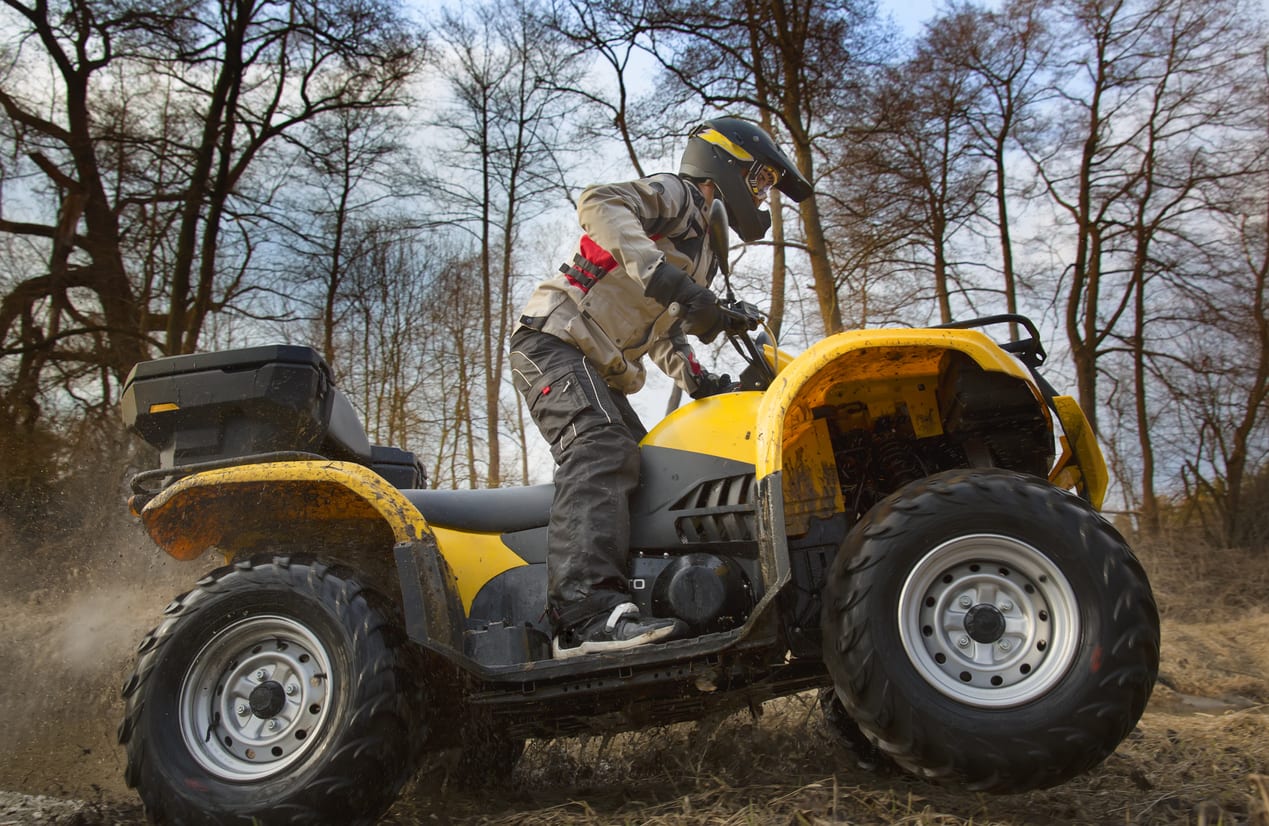 Off-road vehicles are used for numerous popular activities here in North Carolina and can include any of the following:
Dirt bikes
Motocross bikes
4X4 pickup trucks
ATVs (all terrain vehicles)
SUVs (sport utility vehicles)
UTVs (utility task (or terrain) vehicles)
Dune buggies and sand rails
Agricultural machinery
Rock crawlers
Monster trucks
Snowmobiles
Golf carts and more
Off-Road Vehicle Characteristics
An off-road vehicle is one that's able to provide functional transportation on a non-paved surface. Some of these vehicles are designed specifically for off-road use while others, such as 4X4 SUVs or 4X4 pickup trucks, are capable of performing well both on and off paved surfaces.
Most off-road vehicles have a high ground clearance to allow avoidance of ground debris and other obstacles. Many may have specialized suspension systems and larger wheels to allow for better traction on soft surfaces like sand or mud. They may be used for specific functions as in the case of golf carts or farm tractors or may be used strictly for recreational purposes as in the case of snowmobiles or dune buggies.
North Carolina Vehicle Insurance
North Carolina State vehicle insurance regulations require all vehicles with a registered license plate be covered by at least a minimum amount of liability insurance. This is the insurance that covers others to whom you're found legally responsible for causing a loss with your vehicle. This could be a financial loss resulting from bodily injury, death or property damage.
North Carolina also requires vehicle owners maintain uninsured motorist liability coverage, which pays toward your losses suffered by a uninsured driver found responsible for an accident in which you're involved.
North Carolina Off-Road Vehicle Insurance
For registered off-road vehicles with valid license plates, state mandated insurance requirements are the same as those for any other vehicle being driven on public roads.
Bodily damage liability coverage
Property damage liability coverage
Uninsured motorist coverage
For vehicles not registered and plated for use on public roads, no such liability insurance requirement exists, although it's recommended you carry this protection nonetheless. Otherwise, if you're found responsible for causing bodily injury or property damage with your off-road vehicle you'll be responsible for paying these damage costs out-of-pocket.
There is an availability of additional coverage for off-roaders similar to what's available with standard vehicle insurance such as collision and comprehensive. When insuring a registered off-road vehicle, make sure your policy doesn't exclude off-roading.