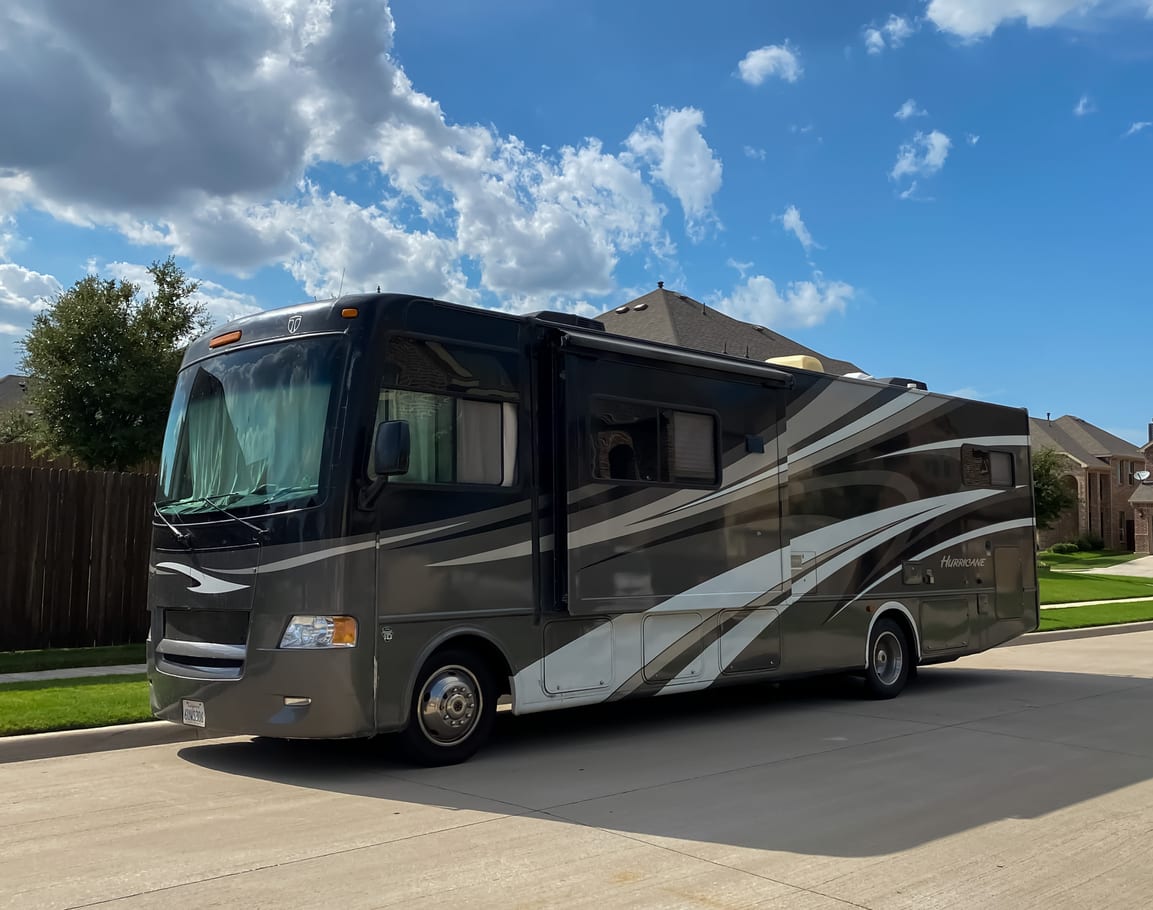 Just as with automobiles, every state in the U.S. requires a minimum amount of RV insurance for any recreational vehicle driven on public roads. In North Carolina, the minimum amount of liability protection for RVs is the same as for cars:
$30K per person per accident for bodily injury
$60K for all persons per accident for bodily injury
$25K for property damage per accident
These are all liability coverage limits. This liability protection is to pay for losses suffered by third parties in accidents for which you are held responsible. They pay nothing toward your own injuries or property losses. The State of NC also requires like amounts of uninsured/underinsured motorist coverage for RVs (and autos).
How Much Liability Coverage Do You Really Need?
If you've ever been involved in a vehicle accident of any significance, you'll see how these required minimum liability amounts are unrealistically low for covering losses resulting from a real-world accident. The cost of replacing a totaled vehicle or paying for medical costs for injuries at today's rates is many times these minimums.
It's important to understand that any liability costs you incur beyond your policy limits will be your personal responsibility to pay. One serious accident for which you're held liable could ruin you for life, financially.
The obvious solution to this particular risk is to increase your level of liability coverage. You want enough coverage to protect your assets, so the more assets you have, the higher your limits should be. Many experts suggest ten times your state's minimum amounts. Even better, taking out a one million dollar umbrella policy would cover you for any liability suits in your RV, your car, your home or anywhere.
Other Types of RV Insurance Coverage
Besides the required liability and uninsured/underinsured motorist coverage you must carry in North Carolina, other types of coverage are available for your RV similar to what's offered for cars/trucks. These include:
Collision Coverage – pays toward damage to your RV when it's involved in an accident with another vehicle. You should have enough coverage to replace your RV if it's totaled
Comprehensive Coverage – pays toward damage to or destruction of your RV other than by collision. May include theft, vandalism, fire, falling objects, storms and more. You should have enough to replace your RV
Also consider medical payments coverage, towing, roadside assistance and full-time coverage if you live in your RV