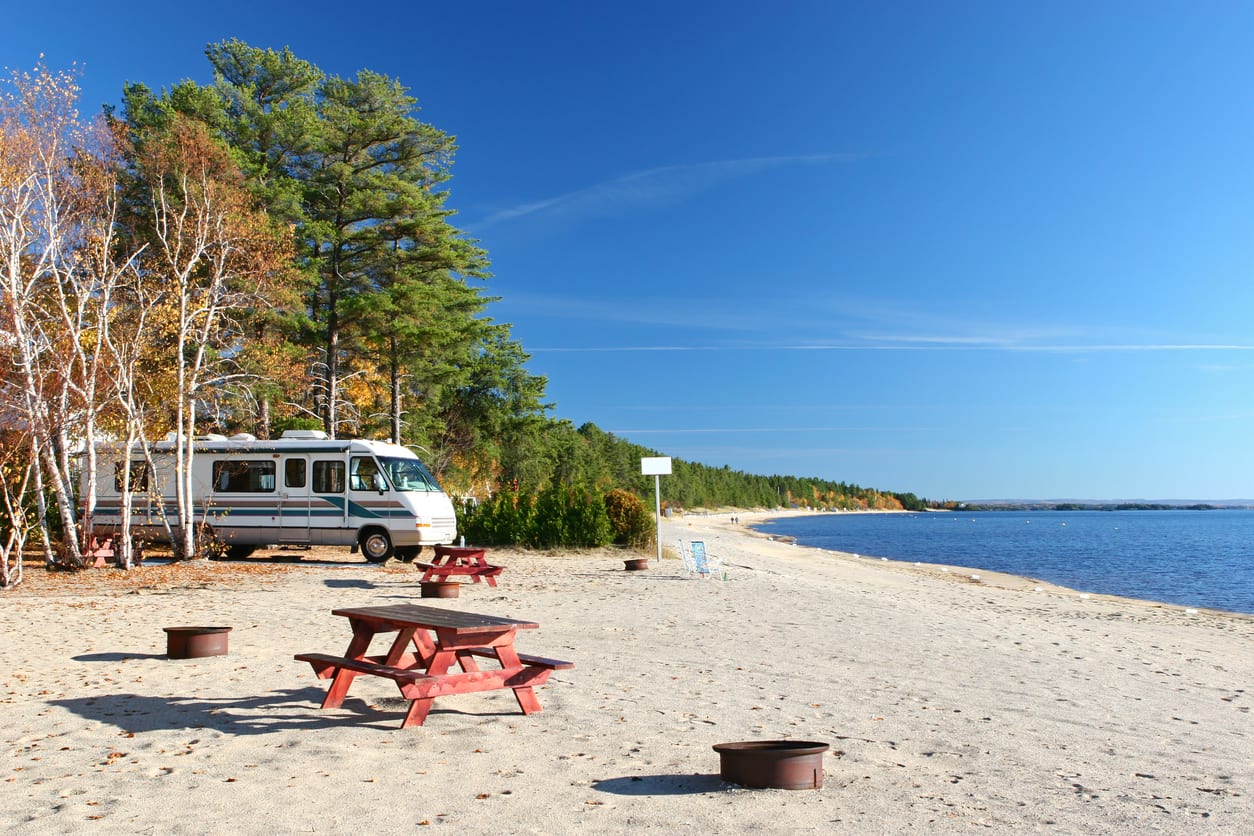 Whether you're taking your RV out for a quick weekend trip or renting a recreational vehicle for a month-long vacation, choosing the right RV campground(s) along the way can definitely be important to your level of trip satisfaction. The first rule when deciding on what RV campground would be best for you and your RV companions is to decide on what type of trip or vacation you want to take.
There are plenty of RV campgrounds located on the outskirts of major cities and, if you're looking to explore any of these major metro areas, one of these close-in sites may be most preferable to your plans. Or maybe you're planning to spend time checking out a national park such as Yellowstone and are looking for an RV campground nearby. Other campgrounds may be pretty much off the grid, which may appeal to you if you're into hiking, fishing and just enjoying the rugged outdoors.
First, Do Your Research
Once you've decided what type of trip you want to take and where you want to go, do some background research on nearby RV campgrounds where you plan to be stopping. Go online and look at some Campground Reviews – Trusted Reviews of Campgrounds & RV Parks.  Don't just read the campground's own website, as they'll just make everything sound great. You're better off reading reviews from actual RVers who have used the facility. Look for things like how much is charged, and what amenities are offered. Here are some other tips to consider:
If you're traveling with kids, you'll probably want an RV campground that's family friendly. This is especially important if you plan on hanging around the campground during the day. Your kids will have something to keep them occupied and you won't have to worry about bothering other guests with the sound of children playing.
Check for the quality and cleanliness of the facilities, especially the communal restrooms. Here's where reviews from past guests become useful.
If social activities are something you want at your RV campground, look for things to do that are entertaining. This may include bingo, card games, sports activities, movies, etc.
Check for the availability of hookups to water, electricity, sewer and even Wi-Fi or cable TV. Find out if these amenities cost extra or are included in the space rental cost. Make sure the electric service (30 amp or 50 amp) is compatible with your RV's system. Happy RVing!