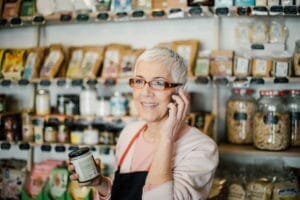 As suggested by the name, commercial insurance is a type of insurance coverage applicable to businesses. It includes a wide range of specific insurance products and typically covers the business itself, the business owner and the employees. Since all businesses are unique, there is no one-size-fits-all type of commercial insurance, and each policy will have coverage relating to the type of business you have and other specifics such as:
Business location
Number of employees
Annual revenue
Number of years of operation
Vehicles used and whether they're owned or rented
Number of buildings used and whether they're owned or rented
Business Owners Policy
A Business Owners Policy (BOP) is a policy tailored to your specific business that typically contains three types of basic coverage and offers a number of add-ons you may opt to include for well-rounded protection for your specific needs. The three basic coverages include:
Property Coverage – protection against loss suffered from physical damage to your business property, whether rented or owned. This normally includes protection of your building, your furniture and equipment, your inventory and outside objects such as fences, signs and landscaping. You're protected against a number of named perils such as fire, storm damage, vandalism, explosion, water damage from a burst water pipe, etc.
General Liability Coverage – protects you from losses stemming from lawsuits, settlements for damages, legal fees and medical costs from injuries for which your business is deemed liable. This does not cover professional liability or employee injuries.
Business Income Coverage – protects you if your business is forced to shut down temporarily due to damage to covered property from a covered loss. This can help pay for lost income during the restoration process and normal operating expenses, including payroll.
In addition to the basic protection a BOP typically provides, there are numerous other types of coverage you may opt to add to this type of policy. These include:
Equipment Breakdown Coverage
Cyber Liability Coverage
Product Liability Insurance
Utility Services Coverage
Employee Dishonesty Coverage
Crime Insurance
Each commercial insurance policy should ideally be designed to fit your specific needs, which can be determined by consultation with your business insurance agent. Once your policy is put in place it should be revisited on an annual or bi-annual basis in order to update your coverage to keep up with any significant changes to your operation.