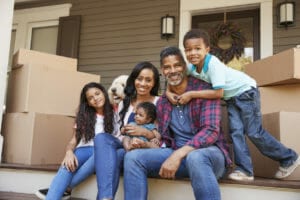 Your standard Greensboro Homeowners Insurance policy provides protection against financial losses suffered regarding what may possibly be your most expensive investment – your home. Most homeowners insurance policies cover more than losses affecting just your home's structure, but include protection from losses in several specific areas:
Coverage for your home's structure and, often, any detached structures on your property. This may include detached garages, gazebos, fences, garden sheds, etc. This protection is geared toward losses suffered as a result of specific perils such as fire, lightning strikes, wind or hails storms and more. In a standard Greensboro Homeowners Insurance policy, 18 perils are usually covered. Coverage for additional perils can be added to a standard policy at an additional cost. Two common perils not covered in a standard policy are floods and earthquakes. For protection against these, additional coverage must be purchased. Here's a hint when purchasing your homeowners insurance policy – make sure you buy enough coverage to totally rebuild your home if it gets completely destroyed.
Coverage for your personal belongings protects you from financial loss regarding your "stuff," as a result of any covered peril, including events such as fire, theft and vandalism. Most insurers place a dollar limit on claims for personal possessions, typically 50%-70% of your home's structure coverage. Protection includes possessions kept in your home and those kept anywhere else, like in a car, in a hotel or even in a rented storage space. There are usually limits on these "off-premises" items, typically 10% of your personal possessions coverage limit. You have coverage for your clothing, furniture, appliances, electronics, computer equipment, furs, artwork, jewelry, stamp and coin collections and more. There will probably be a claim amount cap for high-dollar valuables, but these items can be fully protected for their appraised value by getting a special endorsement or floater. Personal possessions coverage also often provides protection (with limits) against unauthorized use of your credit cards. Check your policy for further information.
Liability coverage contained in most standard policies protects you from losses stemming from being sued because someone gets injured while on your property. It also covers you and your family members (even your dog) if they cause damage to someone else's property, even outside of your home.

These three portions of your homeowners policy protect items whose damage or destruction will cause you financial loss. Consult your agent if you have any questions.