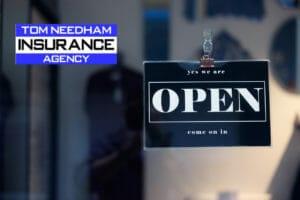 Tom Needham Insurance Agency, located in Greensboro, North Carolina, and servicing the Triad region and surrounding areas, is open for business during this Covid-19 pandemic to serve you. You can contact us by phone (336) 855-1223 for a telephone consultation or to set up an appointment at our offices. You can also request an insurance quote online.
As the leading area insurer, we pride ourselves on the quality of the companies with whom we are partnered and the quality of service we deliver to our clients. For us, customer satisfaction is job #1 and everything we do is geared toward providing the best policies at the best prices. You have lots of options for picking a local insurance provider and we work hard to lead the field in this competitive business.
Why Us?
Tom Needham Insurance Agency handles all kinds of insurance and welcomes the opportunity to serve your varied insurance needs. Our specialties include:
Homeowner's and renter's insurance
Car and truck insurance, plus motorcycles, RVs, boats, golf carts and more
Mobile home/manufactured home coverage
Life insurance
Business insurance
As an independent insurance agency, we can provide you with coverage from a long list of quality insurance providers, all with at least an "A" rating. We have access to insurance industry leaders like Progressive, Travelers, Safeco, MetLife Home and Auto and many more. And, as a bonus for you, as an independent agency, we owe no biased allegiance to any particular company.
This simply means that we will work hard to find you the best insurance coverage we can at the best prices out there and offer you a list of options from which to choose. We'll educate you about the ins and outs of each policy and help you select the option that best meets your specific needs.
Now is the Time
With so many people homebound due to the Coronavirus pandemic, we've found this is the perfect time for our clients to revisit their existing coverage to do some current coverage comparison shopping. Experts agree that it's worth taking time every year or two to compare policies, especially your homeowner's and your car coverage. Insurance companies change their rates often, especially in these two areas. We're happy to do the work, if you have the inclination to look for improved coverage at a better price, just let us know. Here at Tom Needham Insurance Agency, we're open for business.